Support JBAY Here!
​

---
Follow The Sheriffs Office
That Arrested Jason Beasley!
---
Follow The"@FREEJBAY" Page On Instagram

---
THE BROTHERS OF PHILTHY RICH
JBAY:
FACING 300 YEARS IN A STATE PRISON
IN CUSTODY: ALAMEDA COUNTY JAIL

MAINE:
RELEASED FROM SAN QUENTIN STATE PRISON
TIME SERVED: 15 YEARS
PAROLED
#Beasleys
"How Am I Gonna Tell This LiL Nigga His Daddy Facing 300 Hundred Years?!"
- PHILTHY RICH
---
JBAY On Apple Music

---

SEE THE PEOPLE WHO SNITCHED ON JBAY
Powered by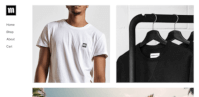 Create your own unique website with customizable templates.